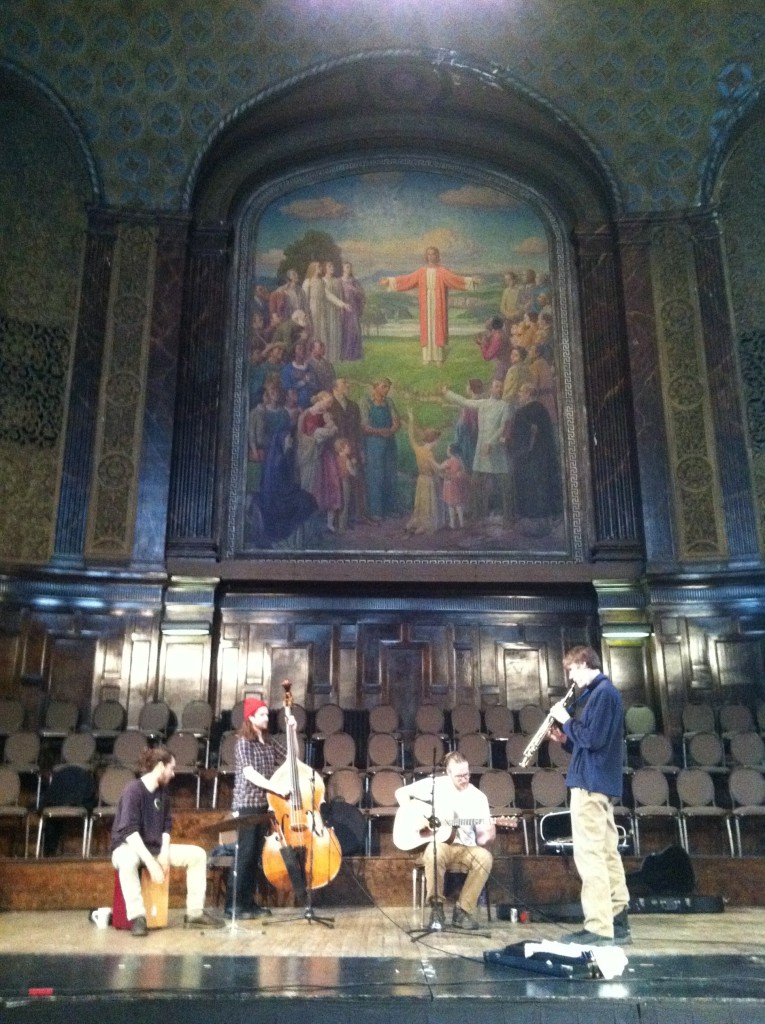 This week is our official launch of The Coffee Hour!  The goal of The Coffee Hour is for people to have experiences that help them become better people and create a better world together – especially people who wouldn't normally be interested in going to church.
Each week we will have art from Uptown Arts Center on display and acoustic music on the auditorium stage (musicians welcome – bring an instrument), followed by some kind of program such as a creative writing workshop, serving a free lunch, a facilitated discussion, etc.  For example, April 12th will feature a special session of our Interfaith Meditation Group at 1PM, and on April 19th we'll have the Uptown Writing Group.  Guests at The Coffee Hour will also learn about other events going on throughout the week, both at Preston Bradley Center and throughout Uptown, and Meetup members will get an email with a fresh list of events every week. Opportunities that come up throughout the week will be posted on the facebook page.  Every event listed is free and is something that feeds the soul and builds community in our neighborhood.
So come and check out The Coffee Hour – Caffeine for the soul!