"...do justly, love mercy, and walk humbly with thy God." (Micah 6:8)
Welcome to the Peoples Church!
Services at 10am Sunday
Are you looking for a spiritual home, a place to make social justice, a place to practice the love Jesus taught? Do you want to be able to keep your mind and your curiosity alive, while you are spiritually nourished? Experience an eclectic, thoughtful service on Sunday morning, 10 a.m., in a warm and welcoming atmosphere. Join us for coffee afterwards!

Come see the beautiful auditorium... available for weddings, meetings or musical events...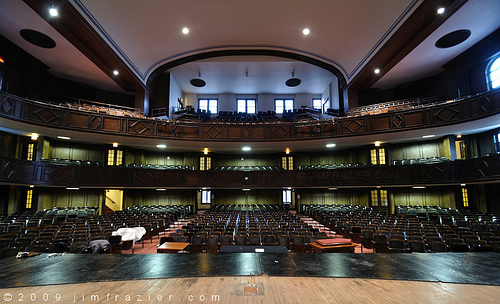 Check out Jim Frazier's other photos of the church.

Worship: