Worship
Worship is at the heart of Peoples Church! We gather for worship every Sunday at 10am!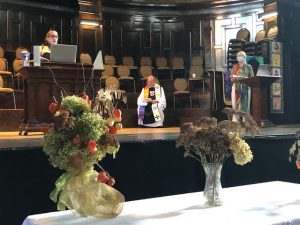 Our services are a mix of the traditional and the innovative, melding progressive Christianity with world religions, children's stories, poetry, and music.
Communion is usually served during worship on the first Sunday of each month, as well as on special religious occasions. Dress is as casual or formal as you like. Service begins at 10AM.
The Coffee Hour
Is your version of "church" a good cup of coffee, a good conversation, looking at art, helping others, listening to good music?…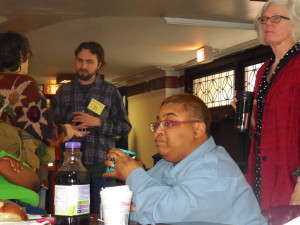 Every week at The Coffee Hour, we invite people to come by and take in a sampling of all of the things that are going on in our community, both inside and outside of our church. We have free fair trade coffee and WIFI, a great stage for local musicians, discussions on various topics, art from Uptown Arts Center, and information about everything from meditation groups to volunteering opportunities.
As always, people of all faiths and philosophies are welcome. We believe that for people to reach their full potential they need opportunities for personal growth, and opportunities to make a difference, so we want to provide both. We also believe that we need community. So if you aren't into a traditional church service, but want to be a better person and make the world a better place, then this is for you. The Coffee Hour is every Sunday at 11:AM.