Mission
To sustain a welcoming spiritual home
…that respects our diverse faiths and shared humanity;
…that nurtures kindness, communion, the teachings of Jesus, as well as personal growth in a community embracing all people;
…that celebrates life with vital worship and enriching fellowship;
…that empowers everyone to cultivate peace, non-violence, and com-passionate justice for everybody;
…that draws on our rich United Church of Christ and Unitarian Universalist faith histories and works toward a better tomorrow.
Open and Affirming & Welcoming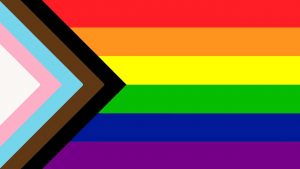 The Peoples Church of Chicago is a United Church of Christ's "Open and Affirming" and Unitarian Universalist Association's "Welcoming" congregation. We welcome the participation and leadership of Lesbian, Gay, Bisexual, Transgender, and Queer individuals in the life of the church. We march in Chicago's annual Pride Parade and commemorate the Transgender Day of Remembrance.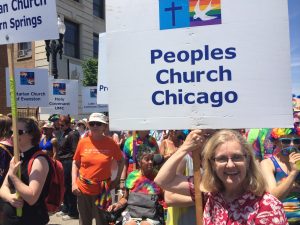 Uptown Community Podcast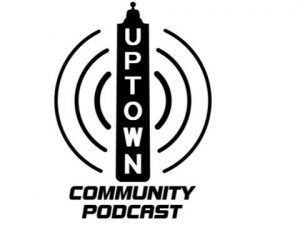 The Uptown Community Podcast (UCP) is a bimonthly podcast sponsored by the Peoples Church of Chicago. The UCP engages the Uptown neighborhood and its challenges such as affordable housing, food insecurity and preserving culture, history, art, and diverse faiths. The discussions are grounded in Unitarian Universalist values.
ONE Northside
ONE Northside is a mixed-income, multi-ethnic, intergenerational organization that unites our diverse communities. The Peoples Church is a congregational member. We build collective power to eliminate injustice through bold and innovative community organizing. We accomplish this through developing grassroots leaders and acting together to effect change.
North Side Housing
The Preston Bradley Center houses North Side Housing and Supportive Services' Michael Segoviano Emergency Shelter. North Side Housing is a comprehensive human services agency dedicated to ending and preventing homelessness. Respect and empathy are as important in rebuilding lives as food, housing and supportive services. Dedicated staff and volunteers empower our participants with skills and motivation.