~ Events ~
Coming up:
Community Events

"Spiritual Beans" interfaith discussion
Saturday, September 28, 4pm, Treasures of Uptown meets at Golden House Pancake Restaurant for another lively discussion – see www.TreasuresofUptown.org.

Bach Organ Recital
Saturday, September 28, 7pm: Joseph Bures' monthly recital will include Bach preludes and fugues and some brief improvisations for contrast.
Interfaith Harvest Festival
Sunday, September 29, 2pm, join us for a festival of music, poetry, and readings from the world's religions. Cosponsored by BorderBend and Treasures of Uptown, this event is part of October's Chicago Artists Month.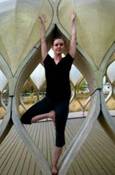 Chair Yoga
Chair Yoga - every Sunday, 11:30, with teacher Brentan Schellenbach. Free-will offering.
Peoples Church Second Friday
7:15pm, Peoples Church Coffeehouse

Join us for a couple of hours of live music, fresh-brewed coffee and Ludie's homemade sweets. See the Coffeehouse link for who's playing tonight!