~ Events ~
Coming up:
Community Events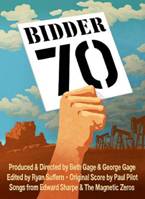 Sat, May 11, 2-5pm UUs for Social Justice Spring Quarter meeting, with film "Bidder 70" – an intrepid student and environmental activist tries to buy Bureau of Land Management forest, to prevent drilling by giant gas and oil interests. At First Unitarian Church, 5650 S. Woodlawn Ave.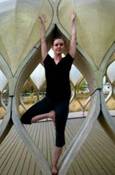 Chair Yoga - every Sunday, 11:30, with teacher Brentan Schellenbach. Free-will offering.

Sat, May 25, 4pm Spiritual Beans interfaith discussion, Treasures of Uptown meets at Golden House Pancakes on Broadway Ave. TOPIC: Modern exemplars of our faith: can you think of people from your tradition who fit this description? (be they saint, prophet, mystic, or hierarch...) What makes a Mother Teresa?.
Peoples Church Second Friday

6:30pm Meditation time

7:15pm, Peoples Church Coffeehouse

Join us for a couple of hours of live music, fresh-brewed coffee and Ludie's homemade sweets. See the Coffeehouse link for who's playing tonight!
4th or Last Saturday of the Month
4pm, Spiritual Beans - interfaith discussion

Treasures of Uptown Interfaith Action Coalition holds a lively free discussion of a relevant spiritual topic, seen from the perspective of all the faiths who happen to come - check out the website, www.TreasuresofUptown.org for details.
7pm, Classical Piano Recital

Church pianist Joseph Bures performs a free classical piano recital of dazzling classical numbers from Liszt to Beethoven to Saint-Saens. June 1st, this month.